Summer project.
The plan was to turn a page, start off on the right foot and work like a slave… This project has kicked that idea out the window. A brief requiring a 3D Narrative based around six walls has been issued, such a broad idea I've no clue where to begin researching or drawing inspiration from. A few things pop to mind, but still… This is a toughie.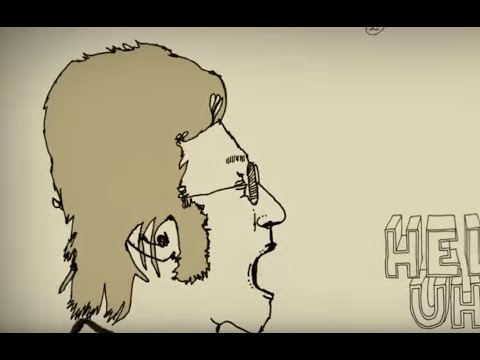 Fool proof. Apparently I'm a fool, it has been rather difficult. An hours observational work in one place, no moving and no copping off early. I sat in Canary Wharf's Jubilee Park on a sunny Saturday and had a strange experience of not seeing a single suit, just lots of young families and picnics. This made me choose to divide my time. I spent half an hour in the same spot, popping the...
SpRiNg bReAk! Or a month off with more work than usual. Three projects to start and complete. Actually I lie, I've started two out the three. They are as follows… Design a dictionary - I started this already, unsure which path to stumble down as of yet. Maybe some kind of rejuvenation, or blast from the past, or variations of the current and elite OED. We'll see, won't...
Designing a country. An 'unknown land'. An ever evolving country. Using numerology and systems to produce outcomes of an ever-changing country. Check the blog, all is explained. http://unknownland0.blogspot.com/
Watch
A Minute of Their Time. A project was set to capture a minute of time. We decided to take a minute from people who charged for their time, people who can say 'time is money'. This is a conversation between a removals man and a sex chat line - neither knowing who each other are - and using a carefully constructed light board to mimic the sound.
Something happened I think, so now I have to have a new outlook on situations. I say have to, I think it's been needed for a while now so about time something came along and made me think this. My relaxed attitude to so many areas of my life is usually wonderful, depending on which area it is. Things need a push, poke, twist and a tweak so that is what they shall get. I've so many...
I'm fussing manically. Lots of little strings which need to be tied before the assessment deadline and I see lots of little strings. Working backwards seems to be the way forward.
Development of ideas happened, quite a bit. So I was going create something to inspire children, a crit lead to a sound agreement that I should stick with this idea and involve toys. I was going to cut up famous children's toys such as teddy bears and Action Man and Barbie dolls. I've gone for Barbie dolls, just on their own. No girl with a Barbie doll didn't at some point tear...
"Advertisment central, flashing electronic adverts powered by Sanyo showing Coca-Cola, McDonalds, Samsung and films. Adverts on the side of hundreds of busses  which are passing. Man walking around advertising Ripley's. Flyers being handed out for 'Happy Mondays'. Buy tickets from the pop-up store, open-top bus tours and postcards. Young man playing the accordion outside Lilywhites. 'The Sting'...
This holiday project is blowing my mind. I think I chose the hardest but simplest thing to do. I'm not too sure yet. Simple just works, but simple stuff is never simple because simple needs to work well. I prefer simple. I like bodies too, so I went and looked at some in an exhibition and it was amazing. They looked horrible and that's probably why there were no children in sight....
Work should be like life; if you don't get on you spilt up, it's no big deal. Life should be agreeable.